Log Cabin Staining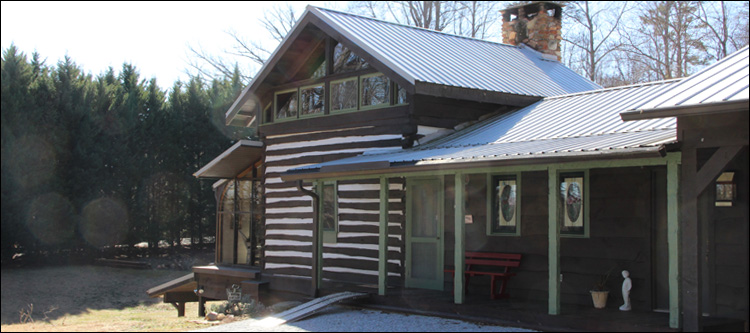 Log cabins require extra attention, compared to the standard log home. Logs used in cabins are unique to nearly every cabin we have had the privilege of restoring.
Experience has taught the log doctors many valuable lessons with respect to log cabin staining and log cabin restoration projects. For every log cabin owner / log cabin care taker considering a log cabin staining project, the Log Doctors recommend the log cabin care taker walk around and carefully inspect the log cabins condition at least four times a year --just to make certain their log cabin stain remains in good condition.
The Log Doctors also recommends carefully washing the log cabin annually. This will keep the log cabin stain not only looking good, but this will also help to extend the life of your log cabin stain.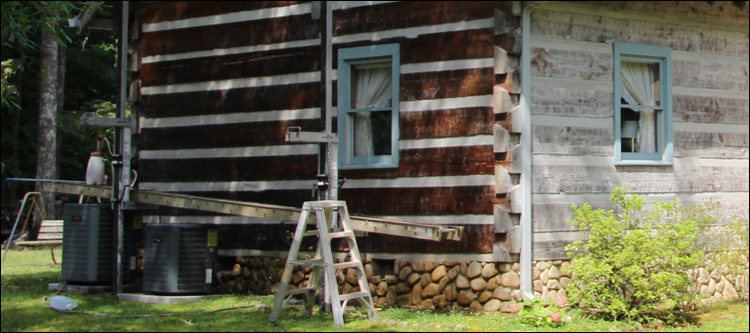 There are two types of log stain: Water based log cabin stain and oil based log cabin stain. If the current log cabin stain has been properly maintained and in good condition, carefully washing the log cabin and applying the new log home stain may be the correct prep method.
Log cabins with time worn stain or even bare spots the current log cabin stain may need to be refinished. This means we remove the old log cabin stain and apply a fresh coat of stain to a clean log cabin.
Call the LogDoctors today (855) 349-5647
to discuss your log cabin staining project.
-Dave
Your Log Cabin Staining Specialist

For Assistance: (855) 349-5647